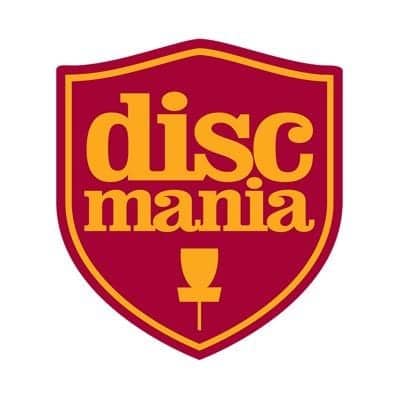 A little about Discmania…
Discmania Golf Discs is a European based company established by Jussi Meresmaa in 2006. Meresmaa was a professional disc golfer and a world champion in disc sports. Discmania is known for a well-thought disc lineup, innovative and timeless designs in their discs, as well as international landmark disc golf promotions. Discmania is the first global disc golf company having offices both in Europe and the US.
OUR VALUES
Innovativeness
Perseverance
Internationality
Openness
OUR VISION
World's Leading Disc Golf Company
OUR MISSION
To make disc golf a global sport. Our mission is to provide the best disc golf experience to all levels of play all around the globe. We also drive to grow the sport by designing disc golf courses around the world, making international clinic tours and arranging some of the world's best events.
OUR SLOGAN
Reinvent Your Game
OUR STORY
When Discmania founder Jussi Meresmaa was competing across Europe back in the 1990s, he discovered that playing disc golf can be mastered with only a handful of discs. Disc golf was simple and yet really complicated at the same time.
Somewhere in 2005, an idea of a unique disc line was born. In 2006, Jussi teamed up with Innova and Dave Dunipace, the father of modern golf disc. Dave's knowledge mixed with our vision led to the genesis of Discmania Golf Discs. At first, Discmania made a disc that would be suitable for every player out there. It was the MD1, a mid-range disc. Slowly, our disc line started to shape up.
We focus on creating products that combine more than one use. We want our products to be timeless.
A LOT MORE THAN JUST DISCS
Many disc golfers are familiar with our free instructional video and clinic series Deep in the Game. We've also run various other tours, such as the Discmania Combine, Flying Circus and Fantasy Doubles. We want to give back to all players of the sport by providing means for everyone to better their game.
One other aspect of the sport we feel very passionate about is organizing world class disc golf tournaments. Our staff is responsible for events like the European Open and the European Masters. We have also run the Disc Golf World Tour on three continents. One of our key functions as an all-around disc golf company is also growing the sport by building courses. For course development, we have our own concept, the DiscGolfPark. We have designed over 500 courses, and that's just the beginning.